A talented teenager in Ghana has built a solar-powered electric motorbike with a wooden frame that has a functioning bell, break, lights, and plays music. The boy's invention has appeared in a video making the rounds on social media.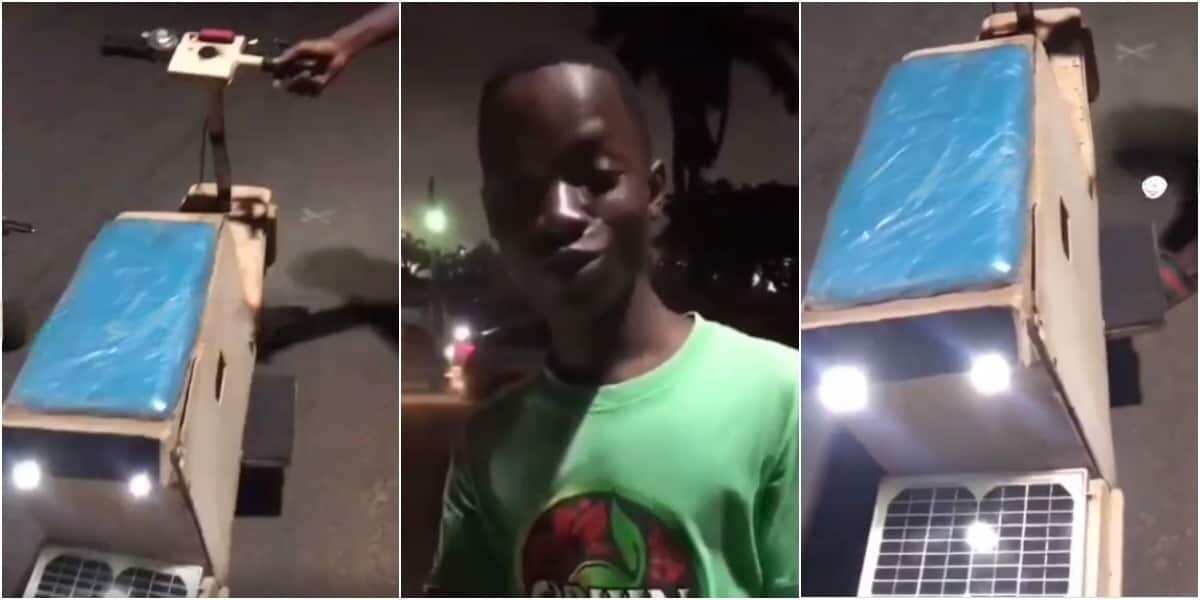 In the video spotted by Siggy.ng, the talented teenager confirms that he built the electric motorbike from scratch, while a man visibly stunned by the boy's invention talked about the components of the motorbike.
The genius boy had been spotted by two men who were captivated by the motorbike with a wooden frame that runs perfectively without making a noise like the usual motorbike made of steel.
WATCH VIDEO :
🔥
𝑫𝒐 𝒏𝒐𝒕 𝒎𝒊𝒔𝒔 𝒐𝒖𝒕 𝒐𝒏 𝒐𝒖𝒓 𝒅𝒂𝒊𝒍𝒚 𝒆𝒙𝒄𝒍𝒖𝒔𝒊𝒗𝒆 𝒄𝒐𝒏𝒕𝒆𝒏𝒕𝒔
🔥
Like our Facebook Page
Join our Telegram Channel
Follow Us on Twitter
Follow Us on Instagram
Join our WhatsApp Group
Subscribe to our YouTube Channel
Receive FREE Daily Updates via Email
𝑻𝒉𝒂𝒏𝒌 𝒚𝒐𝒖 𝒗𝒆𝒓𝒚 𝒎𝒖𝒄𝒉!