A brilliant young girl in the United Kingdom has been celebrated on social media by her Nigerian father after making A in all her papers in her high school.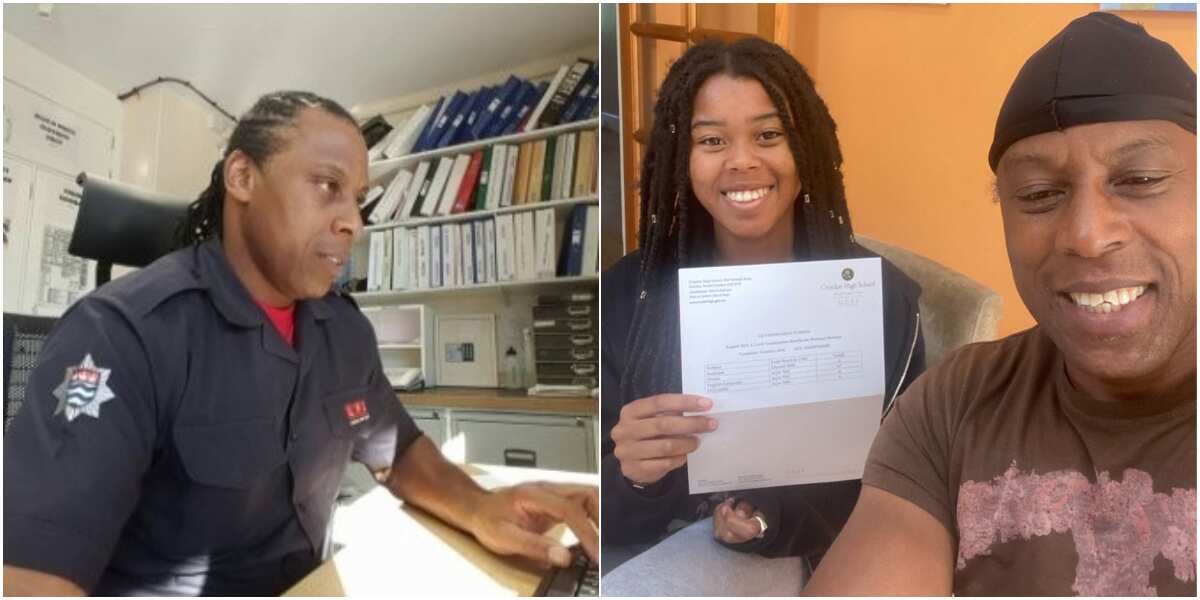 The father identified as Tosh Modupe shared adorable photo of himself and the lady on LinkedIn and disclosed that the latter is off to Kings College London to study Culture, Media and Creative Industries.
Tosh expressed gratitude to those that helped his daughter on her academic journey, saying the success is dedicated to them, Siggy.ng revealed.
In his words, "My daughter has A's & A Stars across the board and off to Kings College London University to Study Culture, Media & Creative Industries. It seems as though academia is within the family gene. Well done to all the family members & Godparents who have assisted my beautiful daughter on her academic journey this is for you."
🔥
𝑫𝒐 𝒏𝒐𝒕 𝒎𝒊𝒔𝒔 𝒐𝒖𝒕 𝒐𝒏 𝒐𝒖𝒓 𝒅𝒂𝒊𝒍𝒚 𝒆𝒙𝒄𝒍𝒖𝒔𝒊𝒗𝒆 𝒄𝒐𝒏𝒕𝒆𝒏𝒕𝒔
🔥
Like our Facebook Page
Join our Telegram Channel
Follow Us on Twitter
Follow Us on Instagram
Join our WhatsApp Group
Subscribe to our YouTube Channel
Receive FREE Daily Updates via Email
𝑻𝒉𝒂𝒏𝒌 𝒚𝒐𝒖 𝒗𝒆𝒓𝒚 𝒎𝒖𝒄𝒉!