A South African man identified as George Ayisi-Boateng has inspired social media with his achievement after bagging his PhD from the University of Witwatersrand, South Africa, at the age of 75.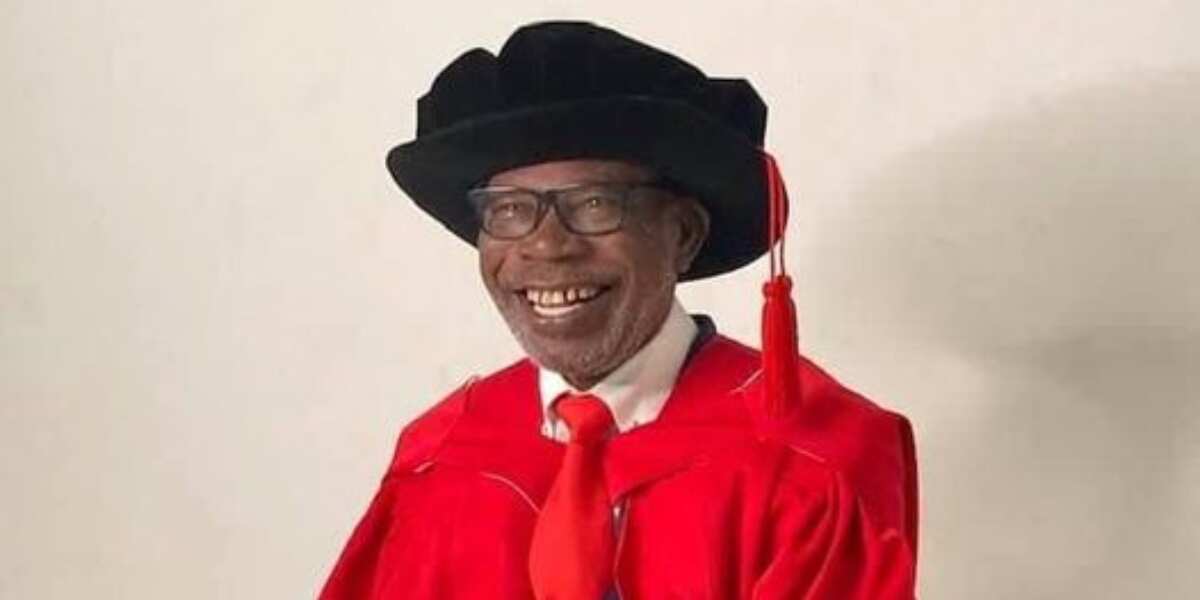 Ayisi-Boateng was celebrated on Facebook by a Nigerian man, Olumide Olusanya, who disclosed that the former had his bachelor's degree at the age of 64 and an MBA at 67.
Olusanya wrote :
"His name is Dr George Ayisi-Boateng PhD. Bachelor's Degree at 64 years and MBA at 67 years. This week at 75years,graduated with a PhD from the University of Witwatersrand South Africa. Learning has no limits and so is success!"
Siggy.ng shared an adorable photo of Ayisi-Boateng decked in his graduation attire as he smiled for the camera. Read more: 
🔥
𝑫𝒐 𝒏𝒐𝒕 𝒎𝒊𝒔𝒔 𝒐𝒖𝒕 𝒐𝒏 𝒐𝒖𝒓 𝒅𝒂𝒊𝒍𝒚 𝒆𝒙𝒄𝒍𝒖𝒔𝒊𝒗𝒆 𝒄𝒐𝒏𝒕𝒆𝒏𝒕𝒔
🔥
Like our Facebook Page
Join our Telegram Channel
Follow Us on Twitter
Follow Us on Instagram
Join our WhatsApp Group
Subscribe to our YouTube Channel
Receive FREE Daily Updates via Email
𝑻𝒉𝒂𝒏𝒌 𝒚𝒐𝒖 𝒗𝒆𝒓𝒚 𝒎𝒖𝒄𝒉!