A young hardworking Nigerian lady who graduated from LASU, Suberu Bose Ruth, has been praised online for her farming success. Photos of her harvests shared online showed tomatoes, peppers, and maize in very large quantities.
Bose sells her produce at wholesale to women who take them to different markets for retailing to consumers.
A young Nigerian lady, Suberu Bose Ruth, has been celebrated online for contributing to the food need of the nation. In a Facebook post by Petra Akinti Onyegbule, it was revealed that Bose graduated with a degree in history and international studies from Lagos State University (LASU).
The hardworking graduate has been a farmer since 2015 and always grows crops like cucumbers, peppers, tomatoes, maize in large quantities to be sold.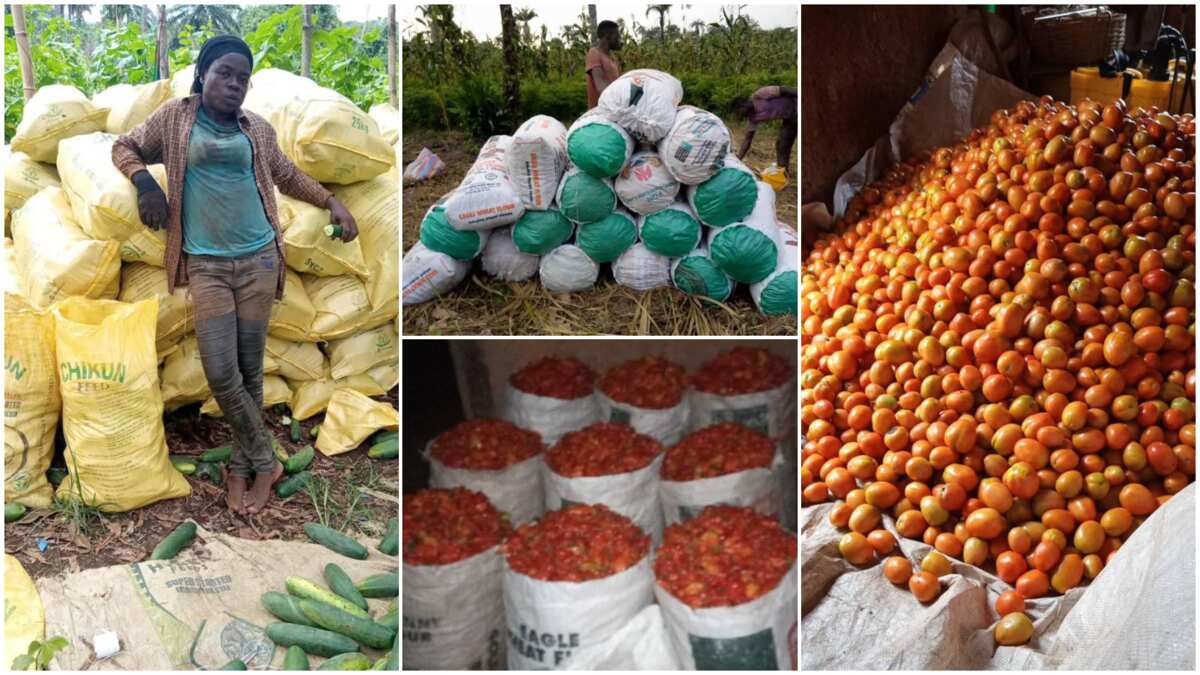 In her conversation with Siggy.ng, the woman revealed that she sells wholesale to market traders who come to her farm. Bose is very hardworking Alongside her farming endeavor, Bose also has a non-governmental organization called Farm Advocacy and Rural Development Centre, an outfit that seeks to fight poverty through agriculture.
Siggy.ng said she is very proud of the hard work the LASU graduate has put into farming over the years. Many Nigerians took to her comment section to praise her. In a separate post, Bose showcased more photos of her harvest.
🔥
𝑫𝒐 𝒏𝒐𝒕 𝒎𝒊𝒔𝒔 𝒐𝒖𝒕 𝒐𝒏 𝒐𝒖𝒓 𝒅𝒂𝒊𝒍𝒚 𝒆𝒙𝒄𝒍𝒖𝒔𝒊𝒗𝒆 𝒄𝒐𝒏𝒕𝒆𝒏𝒕𝒔
🔥
Like our Facebook Page
Join our Telegram Channel
Follow Us on Twitter
Follow Us on Instagram
Join our WhatsApp Group
Subscribe to our YouTube Channel
Receive FREE Daily Updates via Email
𝑻𝒉𝒂𝒏𝒌 𝒚𝒐𝒖 𝒗𝒆𝒓𝒚 𝒎𝒖𝒄𝒉!