A young Nigerian Female Graduate, Divine Favour, has made many people emotional after dedicating a lovely artwork to the memory of late musician Olanrewaju Fasasi aka Sound Sultan.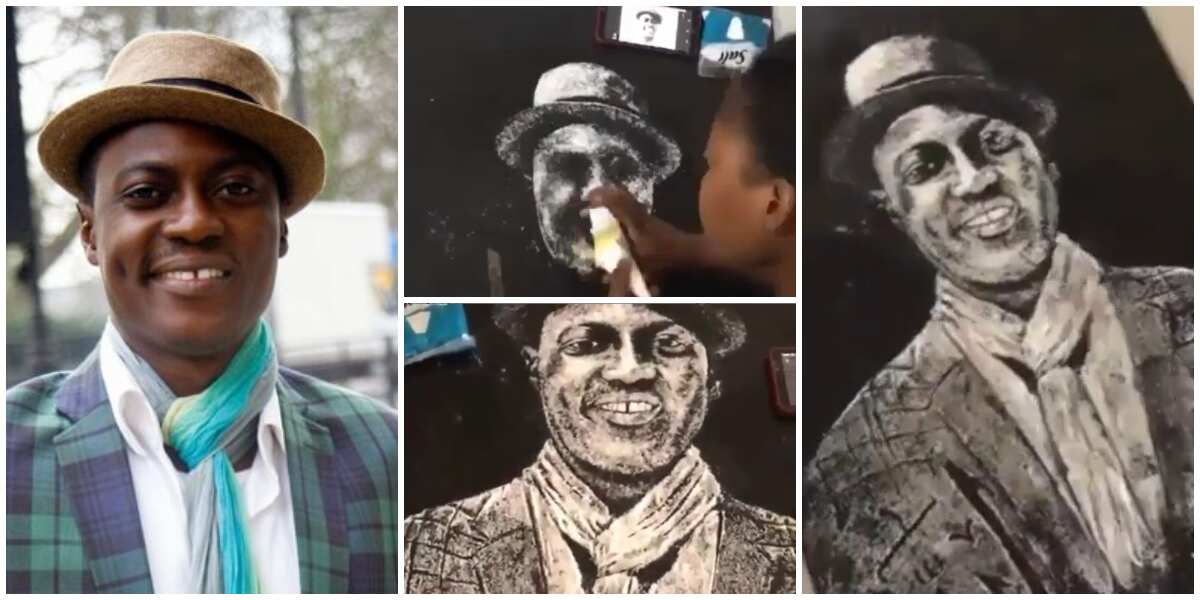 The singer's widow, Farida, shared a video on her Instagram page showing the moment the talented artist created the artwork from start to finish, Siggy.ng revealed.
Interestingly, the young lady used cooking salt to recreate one of the late singer's photos that is popular on social media.
The video also had his Motherland song playing in the background as Divine worked on the artwork.
Watch Video Clip :
🔥
𝑫𝒐 𝒏𝒐𝒕 𝒎𝒊𝒔𝒔 𝒐𝒖𝒕 𝒐𝒏 𝒐𝒖𝒓 𝒅𝒂𝒊𝒍𝒚 𝒆𝒙𝒄𝒍𝒖𝒔𝒊𝒗𝒆 𝒄𝒐𝒏𝒕𝒆𝒏𝒕𝒔
🔥
Like our Facebook Page
Join our Telegram Channel
Follow Us on Twitter
Follow Us on Instagram
Join our WhatsApp Group
Subscribe to our YouTube Channel
Receive FREE Daily Updates via Email
𝑻𝒉𝒂𝒏𝒌 𝒚𝒐𝒖 𝒗𝒆𝒓𝒚 𝒎𝒖𝒄𝒉!